.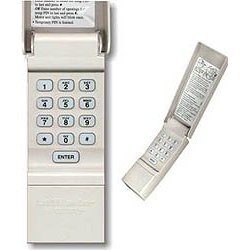 Click on the links below to review these products:
LiftMaster: www.LiftMaster.com
Upgrade Specials
****Quiet Belt Drive Garage Door Opener System****
- Free LiftMaster outside Keyless Entry Pad* with the purchase of an installed LiftMaster Elite Series Model 8550W whisper super quiet belt drive garage door opener system with smart internet technology.
(*$39.95 value, Keyless Entry Model 877Max, while supplies last)
Alpharetta Roswell Garage Door Service can provide prompt expert installation and dependable service.
Call 770-442-8067
Locally Owned and Operated since 1985